I had the chance to visit Charleston, South Carolina this summer. I went fishing and drug Mrs. Richardson along. On a Sunday morning, we left the shipping channel and rounded Fort Sumter on a high tide to chase redfish behind James Island. The waves lapped against the old brick walls in the grey dawn. These walls survived artillery fire and hurricanes and the waves of a thousand flood tides. They'll be there when we're gone.
I also visited a Revolutionary War prison that housed the Patriots of Charleston during the British occupation. I saw a certain flag in the museum, designed by a South Carolinian in 1775: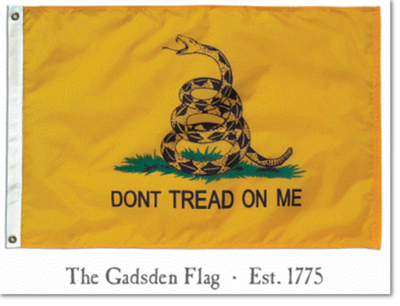 As Americans, we don't like being told what to do by a powerful executive. If we did, we'd still be British citizens.
2021
Speaking of waves, we can't agree on how to deal with them:
The Centers for Disease Control and Prevention (CDC) announced results from a study Friday that found unvaccinated individuals were 11 times more likely to die from COVID-19 than fully vaccinated people.
The research, spanning more than 600,000 people in 13 jurisdictions, also determined that unvaccinated populations were over 10 times more likely to be hospitalized — figures that underscore COVID-19 vaccines protect recipients from deaths and hospitalizations. The study also showed that unvaccinated people were 4 1/2 times more likely to contract COVID-19 than the fully vaccinated.
Despite the data, Republican Governors in the South think making people get a shot is government overreach. Here's Alabama's Kay Ivey:
Today, the RNC announced it would sue the Biden Administration over the new mandates.
You shouldn't be surprised. I'm not. If our history has taught us anything, it's that freedom comes with a price, and that price is paid in blood.
Unfortunately, in America, the pain is often self-inflicted.