Our constitutional framework gives a great deal of power to the executive branches of our state and federal governments in times of emergency. We gladly handed over control to our fearless leaders when we were afraid last Spring. They've kept it since then. Now, a year later, some across the country want to take it back.
When an emergency ends, it's only reasonable that governors should relinquish some control, or at least give it to the people's representatives in the legislative branch.
Power, however, is not easily relinquished.
Watch any Star Wars movie for a quick lesson on the dangers of emergency executive control.
In the meantime, here's what's happening in 2021:
In N.Y., Cuomo is Being Neutered by His Own Party
Democrats in New York are upset with Governor Cuomo. They are attempting to limit his emergency powers, as we speak.
On Wednesday, State Senator Gustavo Rivera, a Democrat and chairman of the health committee, said it was now time for action. "We need to remind them that state government is not one big branch: There's three of them," he said.
Cuomo literally wrote a book on his covid performance.
Apparently, the people of New York don't want anymore "leadership lessons."
In N.C., Cooper Wants More Time
This week, the North Carolina General Assembly passed a bill to force open public schools. Governor Cooper said he supported reopening, but he didn't do anything to actually open schools, leaving the decision to local schoolboards. This guaranteed gridlock, status quo, and frustration for parents and students.
Cooper came out against the new bill, wanting to hold onto the emergency power he was afraid to "execute" himself.
Local Democrats Billy Richardson, Kirk deViere, and Ben Clark voted for the bill, against Cooper's wishes.
The only remaining question is whether Cooper will veto. As of today, he hasn't decided what he'll do. Sounds familiar, doesn't it?
"Before taking action on the bill I have on my desk…"
That's a ridiculous statement considering the crisis we're in. Our kids deserve some action, Governor Cooper, one way or another.
If Cooper does veto the bill, he will likely be overridden. Unless something drastic happens, N.C. schools should all be open in March. It's about damn time.
What it Means
These two Democratic Governors have higher office in mind, and they have been angling through the crisis to be a future V.P. or Presidential nominee of the Democratic Party.
Cooper didn't write a book about it, but he would often brag about how N.C. was "doing better" than other states in the region. Now, we're not doing better. It's all about the same, wherever you go, regardless of restrictions and regardless of whether schools are open.
In the end, we're left with two governors who tried to turn their covid performance into a political springboard.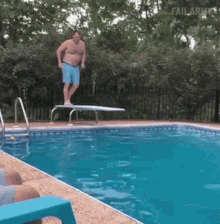 Tough break for them.
Good break for freedom.