Everyone's got their own opinion as to why Joe Biden came back from the dead and cleaned up yesterday.
Before I give you mine, let me point out that Cross Creek Divide viewers saw this coming long before anyone else. Our poll from early February predicted Biden would win, back when Biden was polling in the teens nationally and Bernie was running away with it:
So why'd the tables turn so fast? Here's my take:
Joe Biden ran for President twice before 2020, but he never won a single state in a Presidential primary. People tend to forget his shortcomings because he is universally recognized as Obama's V.P., and they won, together. But prior to this week, Joe Biden's solo efforts on the national stage had always come up short.
Joe needed to show that he could actually win. He did that in South Carolina, and then the floodgates opened. He won a lot more yesterday.
It all seems so simple doesn't it? It is in theory, but it's hard in practice. To illustrate the point and since it's March, here's a basketball metaphor:
A defense won't guard a player on the perimeter unless he can make a three-pointer. We call this "respecting the shot." Here's LeBron James showing no respect for his opponent's outside game:
This isn't lazy defense by the way. It's smart. On this play, LeBron's opponent was goaded into shooting and missed badly.
If you can't make an outside shot, the defense will continue to sit back and take away your high-percentage (close) shots, and your chances to score dwindle. You lose Iowa, then New Hampshire, and outsiders like Mike Bloomberg start putting campaign offices on Hay Street and using ad-buys to steal your Tar Heel voters.
Speaking of voters, they're smart. They're not going to go out of their way to get into your camp unless you can demonstrate that you're the real deal. With each miss, it starts to look very bleak, very fast.
So how do you get the defense to respect you? You make one three. Just one. It changes the game.
Biden hit a last-minute three in South Carolina and gained respect across the Nation. Doubts about his ability to win were vanquished along with Pete, Amy, and "Little Michael" a few days later. The nomination is now Biden's to lose.
Someone to Watch
This take is stolen from my wife: Jill Biden will be a serious asset to her husband's chances this Fall, and she is the perfect "foil" for the Trumps.
Jill is smart, accomplished, and likeable. Women across America will relate to her.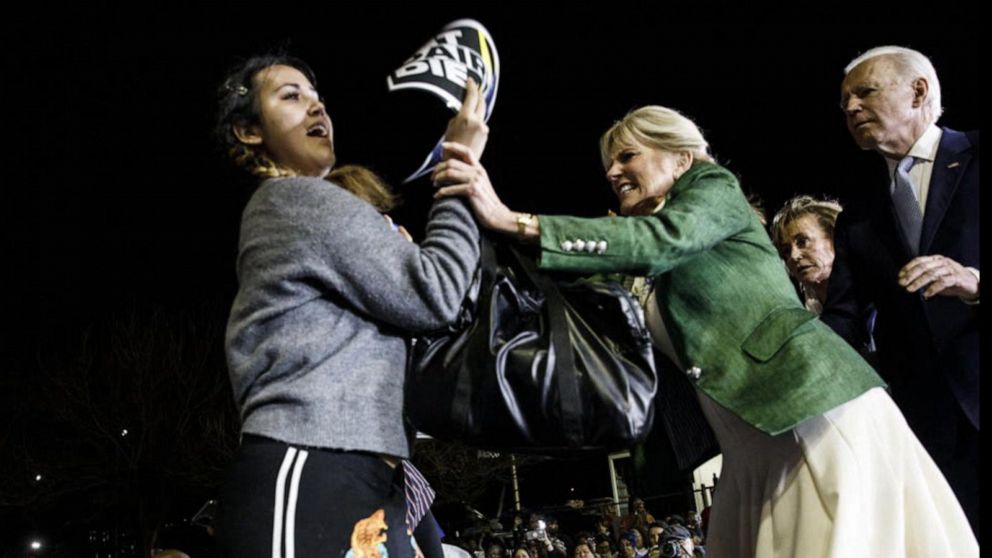 She also stands by her man, literally.
I know Republican readers won't want to hear this, but Trump's in trouble. Deep down he knows it. That's why he spent so much effort trying to keep "Sleepy Joe" from waking up.
It's going to be a fun ride.